BYS-820
Unique, Audible and visual alarm for occlusion, empty, low battery, end of infusion, door open, wrong setting etc.
Compatible with any brand IV sets after correct calibration.
HD LCD Display, high capacity words, friendly user interface, dynamically display working status.
Preset solution volume to greatly reduce the work load of nurses.
Three levels of occlusion: high, middle and low.
Purge function.
Automatically record the settings of last infusion.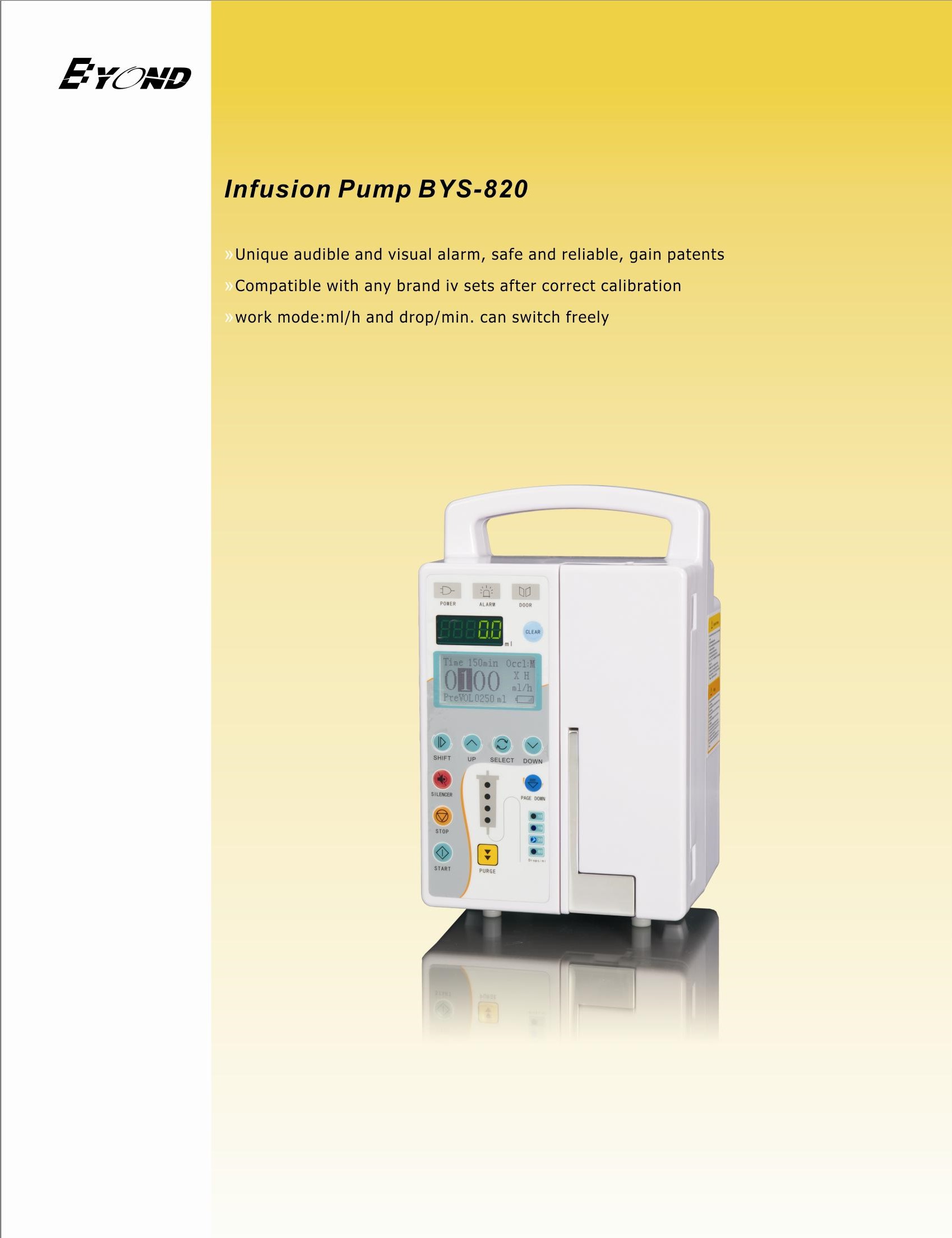 Product Images